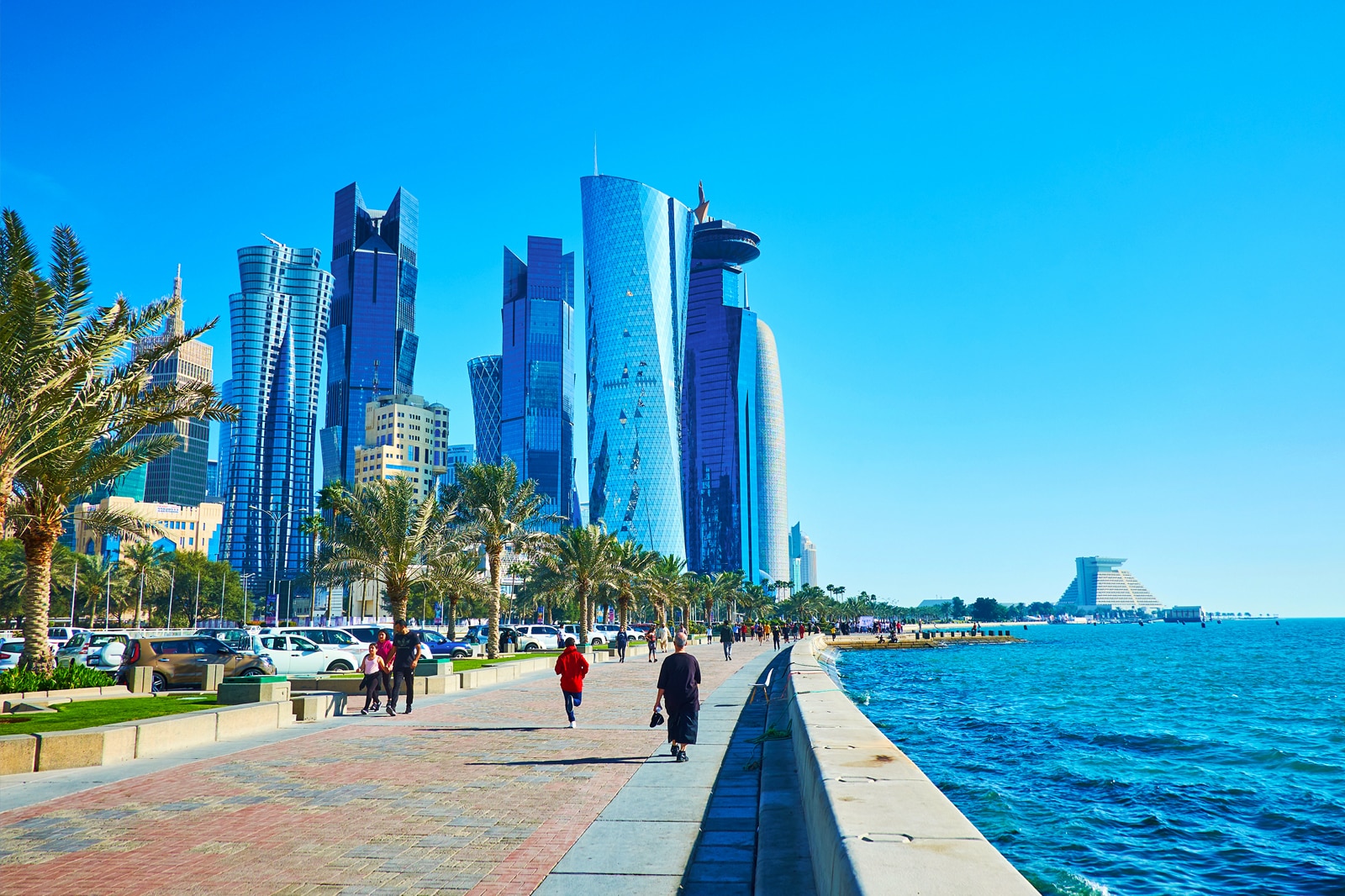 If you are planning your first time in Doha, I can give you some advice about the things you shouldn't miss. I visited the country a few years ago and my memories are taking me back to the lovely time I had there. Qatar is one of the richest and safest countries in the world, and the Arabic culture makes it really a different world. Here are some of the places you should visit and things you can do.
Your first time in Doha - Things you shouldn't miss
Visit Souq Waqif
Souq Waqif is the old souq of Doha full off shops, selling spices, sweets, textiles, souvenirs, also restaurants, bars, hotels, and much more. This place is old by more than a hundred years, but it is well kept, and Qatari people often organize different events. This was one of my favorite places to spend my time. There really are a lot of shops where you can find many things. I remember buying an amazing Pashmina,s and I would very often go to those shops that sell sweets, and I used to buy sweets with dried rose petals. Over here I also had my first Arabic dinner, and it brings me wonderful memories, I miss the strong smell of the spices.
Photo credit: pps.org[/caption]
Walk along Doha Corniche
Doha Corniche is actually a waterfront promenade extending for 7 km on the bay of the city. You can enjoy the walk, or you can catch a boat taxi and go to the other part of the city.
Katara Cultural Village
Katara is the cultural village of Doha, which was opened in 2010. From my experience I can say that it is wonderfully built, it has restaurants and shops, and an open theater, and is definitely a place where young Qatari meet to show off their cars and meet friends. It is probably the place to be. At least it was while I was there. The highlight was definitely the cars because in 5 minutes you will see cars that you have never seen before!
Visit the new city and the malls
I am an honest person, so believe me most of the time you will spend it around the new city where all the shops and malls are, or in the other malls around the city, or if you have local friends to drive you around the city. You will enjoy the walks only if it is not too hot, another way it is not possible, so you must stay indoors. But in Doha, everything is so luxurious, and that makes it different, you simply admire how everything is designed.
Go on a safari in the desert and swim in the Persian Gulf
Your first trip to Doha won't be completed if you don't go on a safari in the desert. I had this amazing opportunity, thanks to the friends me and my boyfriend had in Doha. We went one afternoon, and it was one of a kind experience for me. We were driving through the desert sand with their super-expensive cars :D. We had a swim in the Persian Gulf, I recon the water being very salty and doesn't let you drown. I climbed a dune, and I had a crazy safari ride with a quad.
Enjoy the Arabic food
It would be absurd if you don't eat Arabic way when in Doha. The food is amazing and rich, and you eat a lot there. The race has its one unforgettable taste and you eat from the same plat seating on the floor. Well not everywhere, but I am happy that I was taken to a restaurant where we ate that way. One of our friends was eating his rice with his fingers.
So, what is your story? Have you ever been to an Arabic country and how was it for you? For me, it was an unforgettable journey, and it has only had positive effects on my life.
Read more on Travel Story Post.